With COVID-19 restrictions and work-from-home orders lifting, executives are working toward shared workplace reentry. Some organizations are planning a phased return to the workplace, starting with senior leadership. Others are focused on critical functions, like R&D. Still others feel it's a bad idea to shift people who can work from home back to the office before a vaccine is in place.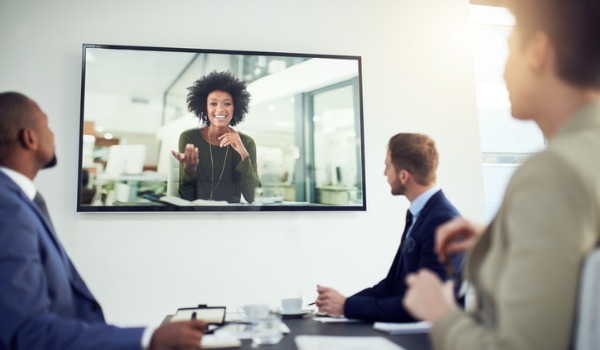 While organizations are diligently addressing systemic and process requirements, leaders are thinking about how they will lead to achieve a smooth transition.
Coming back to the office is not the endpoint of this strange time. It is not a situation where, once our people are back at their desks, the current problems dissolve. Returning to the office is just one step within the larger goal of operating effectively during COVID-19, and how to move from reactive risk-management to enabling companies and their employees to refocus on forward-looking priorities. (Also see Leading Through Uncertain Times)
How can leaders effectively lead through this transition within a larger cultural shift and its implications?
Here are four foundational elements for focus:
Communicate Clearly and Often
As employees return to the office, many will be anxious about how this new arrangement will work. Proactively and repeatedly sharing the guidelines and expectations for workplace reentry will relieve tension.
In times of transition and uncertainty, employees desire more frequent communications in general and—particularly—want to know what the messages mean for them. Because employees will be working in multiple different environments, remember to tailor communications and media to reach everyone. (Also see Business Leaders' Communication Planning is Critical During Crisis)
2. Realign Priorities
As leaders reenter the workplace, they are being asked to think through these questions:
Do I need to realign priorities to what's important now and going forward?
How much time is still dedicated to reactive crisis management versus a renewed focus on delivering 2020 operating plan targets?
How do we need to shift our focus to support our teams in achieving 2020 goals and beyond?
Some companies are creating online leadership forums to discuss potential answers to these questions, creating the future path and planning how to communicate priorities consistently across their organizations.
3. Embrace Technology
In most companies, technology is now playing a much bigger role than a year ago. Even those companies without a targeted digital transformation strategy found themselves embracing technology to work well remotely to enable more effective management of operations.
As you transition your workforce back into the physical workplace, keep looking for opportunities to leverage technology to improve workflows, communication, and collaboration. It is your chance to embed a continuous improvement mindset about technology into your culture and avoid reverting to past practices.
4. Show Compassion
The current situation continues to be stressful and challenging. Some employees may be concerned about their job security. Some will have spouses/partners who already have been let go. Kids are still at home, making it difficult for some parents to return to the physical workplace. Leaders themselves may struggle with their personal situations and reactions.
In times of continued uncertainty, people feel heightened emotional and physical stress. As a leader, show you care about their personal situations and concerns. Check in with your team members often and practice active listening. Be open when you don't have an answer to a question and encourage creative problem-solving for individual circumstances.
These leadership practices described above will facilitate optimism and confidence in your employees. The path forward is never easy, especially in times like these. This makes it even more important how you show up for your employees and help them readjust to different ways of working.