With businesses continuing to work from anywhere, companies are more focused on efforts to ensure their people are engaged, no matter where they may be working. These days, many people seek employment with organizations that have environments and cultures that support their personal values. In the US, April is National Volunteer Month, so there's no time like the present to start thinking about how and why you should support volunteering efforts in your company.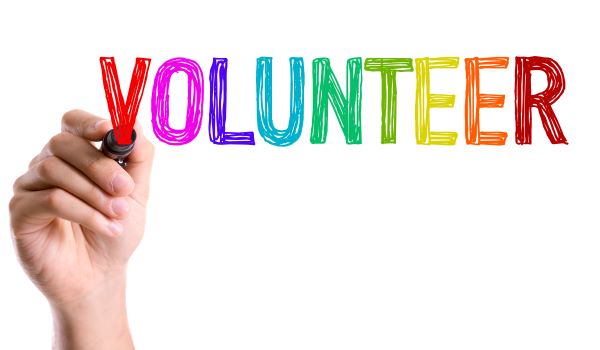 When people feel their employers are aligned with their values, they are more engaged, and companies can demonstrate that support through Volunteerism Programs. In fact, America's Charities Snapshot Employee Research found that 71% of surveyed employees say it's imperative to work in a culture supportive of giving and volunteering. One Deloitte study found nearly 89% of working Americans believe companies that sponsor volunteer activities offer a better overall working environment than companies that don't. 70% of respondents said that volunteer activities are more likely to boost morale than company-sponsored happy hours and 77% went even further, saying "volunteering is essential to employee well-being."
Those numbers tell us this much: to most people, it's self-evident why volunteering is beneficial to a business, but let's quickly run though some of the benefits for any potential doubters out there:
Volunteering, especially when doing so with coworkers, is a truly excellent relationship-building tool.
When your people can work alongside their peers in an environment outside of work, those shared experiences can build upon previously established teaming experiences in surprising ways.
Employees who partake in volunteering often return to work with new knowledge or skills they're eager to put to use in their careers.
While this isn't a guarantee for everyone, it's a tangible benefit that can be leveraged to encourage volunteering at every level.
Volunteerism also offers advantages for your company's culture.
By supporting the same charities and organizations as your employees, you're sending a clear message: We have shared values, and we care about the same things.
That kind of sentiment engages people, it creates a personal connection, and feelings like that provide long term benefits that aren't often considered in the business world. One more statistic, just as an example: Gallup reports organizations that actively engage their employees have "substantially better customer engagement, higher productivity, better retention, fewer accidents, and 21% higher profitability. Engaged workers also report better health outcomes."
With all that being said, I would hope you're convinced of the importance of volunteering. So how do you facilitate a culture that can benefit from employees volunteering work?
You need to make it easy for your people to volunteer.
Remove hurdles and provide opportunities. My employer, ALULA, gives full-time employees 2 full paid days to put toward volunteering. Paid time off to volunteer? If that's not an incentive, I don't know what is!

However, you can't stop at just providing the opportunity.
Encouragement is vital part of the equation. You know your employees, so you should try to learn what kind of volunteering prospects they'd be interested in. Be on the lookout for organizations seeking volunteers, and forward those opportunities to individuals you think would enjoy them.

The number of good organizations in need of volunteers is too vast to count, so it can be difficult knowing where to start. My peers at ALULA have worked with national and local organizations including the American Red Cross, the Salvation Army, Ronald McDonald House Charities, Diaper Drive, Wreaths Across America, and an ever-growing number of Pet Shelters and Humane Societies. Find a commonality among many employees and use that in your search. If it wasn't evident from the end of that list, ALULA staff loves animals.
As a part of that animal-loving culture, I've volunteered time with Atlanta Beagle Rescue and even went on to foster dogs in need through their program. Our leadership is well aware of that passion, and so it's easy for management to encourage us to venture out and lend a helping hand to animal wellbeing organizations, just as an example.

The last part of the puzzle is to encourage sharing those experiences. We're a storytelling species and relating our tales—especially tales of how we've helped others—comes naturally to us. Sharing volunteering stories is incredibly reinforcing and is the very backbone of the benefits outlined above. At ALULA's annual company meetings, our volunteers are given a platform to share their experiences. Sharing is the part that makes this all so effective and it encourages others to give back as well.
So, as we near the end of National Volunteer Month, give some more thought to providing those opportunities for your people. Giving back to the community is an inherent good, in and of itself, and your company can be a part of that good through volunteering.