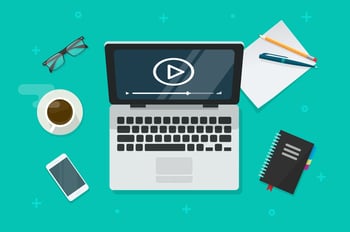 Kim Huggins, partner at ALULA and author of "GENerate Performance! Unleashing the Power of a Multigenerational Workforce," recently presented an educational webinar, The Business Impact of a Multigenerational Workforce, at Rutgers University, as part of Rutgers Business School's Virtual Lunch and Learn Series, which presents some of the hottest topics and trends in business today.
The webinar addresses the common understanding that business success hinges on a well-executed strategy, yet many organizations consistently report that they often don't get the results they need from their strategy. One reason is that leaders may not fully understand and leverage the strengths and preferences of the five generations in today's workforce.
Addressing the need to lead strategy execution differently across a multigenerational workforce not only fuels an organization's ability to execute strategic priorities, but it also improves employee engagement, reduces turnover, and ensures knowledge gets transferred from one generation to the next.
In this educational webinar session, Kim shares critical information about the five generations of employees and customers in today's workforce, including how this diversity impacts businesses. She also shares her recommendations for how to improve your chances of successful strategy execution.
Kim is a nationally recognized consultant, speaker and author in the area of understanding the generations. Her book, "GENerate Performance! Unleashing the Power of a Multigenerational Workforce," has been cited as an invaluable leadership tool.
You can watch the full webinar recording on-demand now by clicking below.