Personal Reflection: Staying engaged while being new and virtual.
Anh Vo joined ALULA at the beginning of 2020 and was progressing through her onboarding when the whole world changed. Onboarding to a new company is challenging in itself. But onboarding during a pandemic is especially challenging. These are Anh's thoughts on making virtual onboarding work.
January ended on an immense high note: I was joining a new company and a new team! I was really looking forward to getting to know everyone and learn about the organization, as well as my place in it. Things were progressing as planned. I got to attend the annual company meeting (in beautiful San Diego!) and meet everyone from all over the country. I traveled to the company headquarters for an onboarding session and met with colleagues. The usual onboarding activities, as expected.
I was at the five-week mark when March rolled around, and we suddenly had to become cautious about our travel to client sites. My home state of Washington was designated as one of the early hotspots of COVID-19, so our company leaders decided that working from home was the prudent way forward. But soon the world turned upside down and everyone in the nation was working from home.
I was suddenly challenged with developing relationships within the company, learning about my new organization's culture, and navigating the new structure and processes—all remotely. In normal times, remote positions were aided by the ability to travel and engage in face-to-face or collaborative work. But for us all right now, everything is done virtually and at home.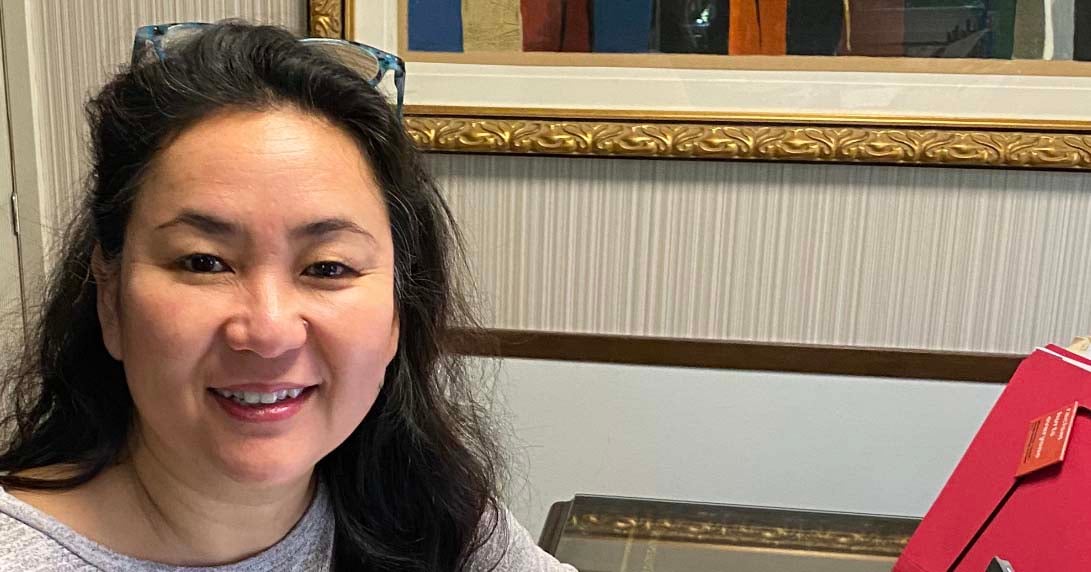 In addition, what was always on the forefront of my mind was, "how do I meet my role responsibilities and goals for the year, when I have not yet acquired positional fluency?" I have not had the time to learn my role and think about all the ways I can meaningfully contribute (beyond what was discussed when I was interviewed). How can I add value when I do not yet have positional fluency?
Even with all my company's organizational support systems in place, I quickly realized that I needed to make this "100% virtual onboarding" work for me. So, I quickly put strategies in place to help me navigate it, and I'm using them now. I want to share them here, because they might help others who are in the same situation:
1. I'm intentional about continuing my onboarding.
I get on the phone a lot. I make check-in meetings with my colleagues, both people I know and those who I am getting to know.
Virtual meetings are a great help.
I kept regular meetings with my manager and our scheduled onboarding tracking meetings. I reach out and ask when I didn't know the process, or the "company way," or the best approach to take with certain people in the company that I didn't know well. The check-in meetings allow me to develop relationships within the organization, learn more about my colleagues and what they were working on, as well as indirectly learn about how things were done.
My onboarding tracking meetings allow me to be transparent about my concern over my ability to add value. They also allow for creative brainstorming and next steps for moving our organizational strategies forward.
2. I actively participate in company-sponsored remote events.
Our company started doing virtual "Caring for U" events such as yoga, virtual tours, virtual happy hours. These are providing opportunities to establish and deepen relationships.

3. I am being direct—how can I create value right now?
This is one of the most important issues I need to address. It helps me stay open-minded and manage anxiety. I accept that my expectations of what my onboarding would look like, and the reality of my onboarding, are different. So, I got curious and asked directly about how I could add value: what were the things I could be doing to help the organization at this time? Shifting my expectation has allowed me to embrace the task in front of me and stay present in the moment. And, it is helping me enjoy this new experience that I was so excited to embark upon in January.
Doing all of these things has helped lessen my anxiety about my place in the company. It also has allowed me to see that THIS IS my on-boarding; it may not look like the traditional onboarding program, but it is invaluable onboarding. My takeaway is that we can all take an active role to create our own onboarding experience—and that doing so actually adds value to my company.
Anh brings her systems approach and applied behavioral science knowledge to create environments of collaboration and accountability. She has worked in Europe, Asia and North America and in the healthcare, telecommunications, software, and aerospace industry. She has worked extensively in the areas of leadership development, change management, and strategic agility all with the purpose of maximizing performance and organizational effectiveness. She is committed to helping leaders to deliver the triple bottom line results in developing people, creating profit, and reducing carbon footprint on the planet.