By: Martin Scott
In the US alone, 6.8 percent of the total population identify as AAPI (Asian American Pacific Islander), a number that's been growing rapidly over the past decade. (Picture that: in any group of 100 Americans, about 7 are AAPI.) As this important segment of the American people grows, it's important to highlight work done by members of the AAPI population across organizations, industries and segments—government, corporate, agriculture, not-for-profit, and many more.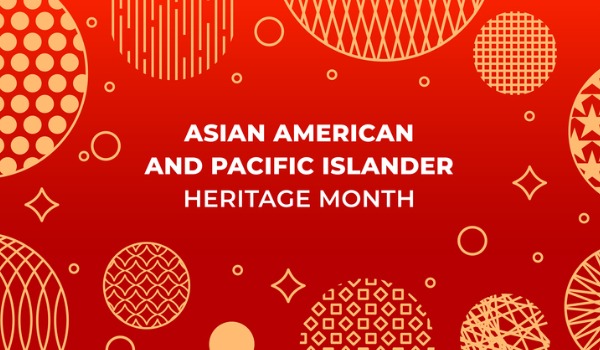 People of AAPI descent—like people of all backgrounds—cannot be adequately described in just a few sentences. Nor can the diverse peoples of AAPI descent be defined in categories that would fairly or credibly apply to all. The diversity of language, culture, religion, and even cuisine across AAPI people is too broad and complex for one-size-fits-all categorization.
Yet, sadly, like other historically underrepresented groups, people of AAPI descent are frequent targets of racism, xenophobia, and, most tragically, violence. All of us at ALULA stand against racism in all its forms and directed at any person or group.
As a world of many races, cultures, and identities, we are united by the common bond of humanity. As we honor AAPI Month in the United States, let's consider how those of us who are not AAPI can think and act in ways that are inclusive, accepting, and helpful. Here are my thoughts:
Seek and engage in dialogue with someone of Asian or Pacific Island ethnicity
Ask about their culture, their family, their history, and their lived experience as an Asian American or Pacific Islander
Listen not just with your ears, but more importantly with your head and your heart
Share some of who you are, and your own ethnic and cultural story
Invite a friend or family member to do this same exercise with someone of AAPI heritage
While the exercise above may seem modest, consider the compounding impact if 10 people did this. What about 100? 1000? Then, what started as a personal, one-on-one act of relationship-building, will have ripple effects across many communities in our nation and around the world.
As a Dad of a Korean-born daughter and a Consultant who works with businesses to build thriving workplace cultures, it strikes me how America's celebration of Asian American Pacific Islander Month is another opportunity for all of us to focus on the ongoing work of building a thriving culture that is inclusive of the gifts, talents, voices, thoughts and inspirations that comes from the diverse heritages across AAPI peoples.
To readers of this blog who are leaders, I encourage that as you look at your teams, please do not view them as a homogenous group, please do not engage them through a monochromatic lens. There is wonderful diversity: different backgrounds, experiences, ethnicities, and cultures. Many teams are made up of global representation (recall: about 7 of every 100 Americans is AAPI); if your team does not have obvious ethnic diversity, what diversity is present that may not be obvious like skin color or other outward features. When all of us leaders seek diversity of thought and experience then we are adding to the richness of our workplace cultures and team climates. The leadership behavior of embracing and working with diversity can have a profound impact on the engagement and performance of not just your team, but for your entire organization.
This blog is authored by Martin Scott. Martin is a strategic executive with over two decades of experience driving impact in Fortune 50 Firms in both B2B and B2C businesses. He is a change leader who excels in volatile and ambiguous climates, fosters innovation, and delivers customer-centric solutions. C-suite executives engage Martin to deploy change capabilities, address gaps and growth opportunities, build talent pipelines, and deliver business impact.