Co-authored by: Dee Conway and Alycia Diggs-Chavis
African culture and history offer much wisdom for the world to live by, whether at work, at home, or in society at large . . . and what's one of the key lessons?
Good behavior must start from the top. — South African Proverb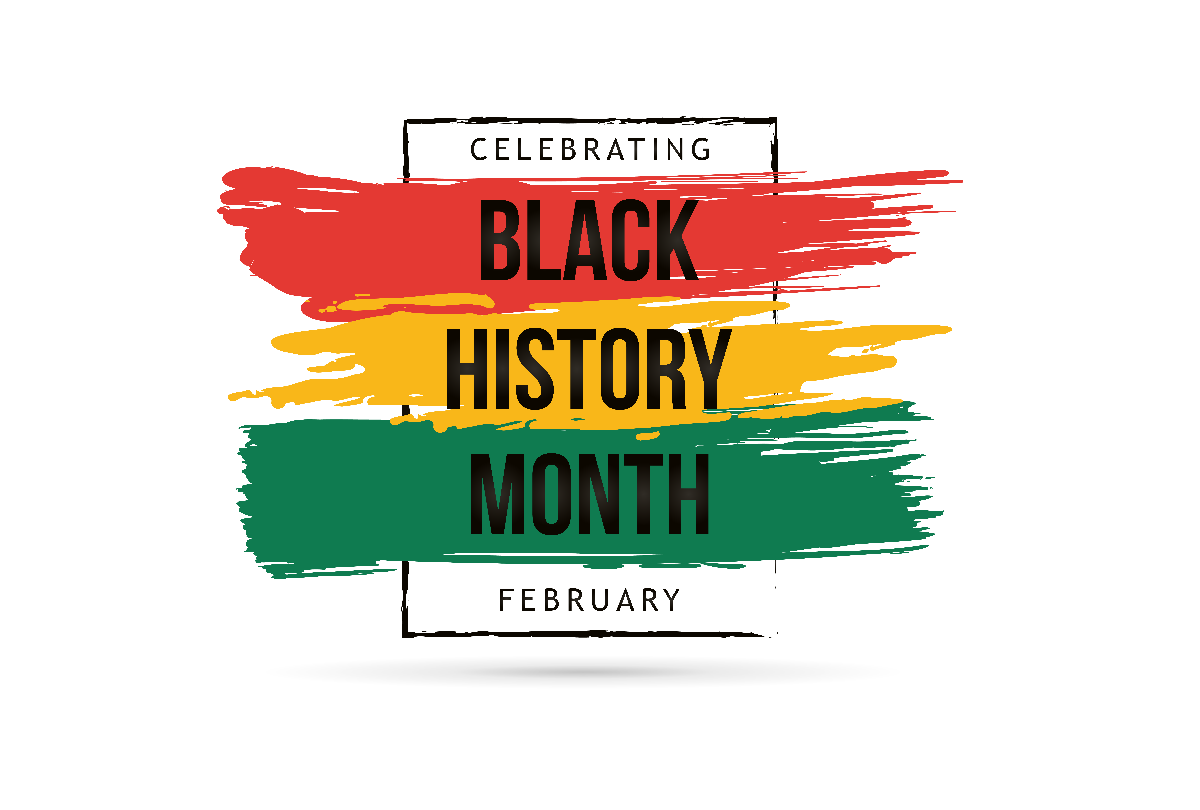 The idea that good leadership behaviors are essential to the success of clans, tribes, organizations, and societies is not new. The greatest leaders have demonstrated that great things come from (1) maintaining and pursuing a clear vision, (2) coaching others, and (3) staying humble and grounded. This Black History Month, let's look at some successful African Americans who have accomplished great things through these leadership behaviors.
1. Maintaining and Pursuing a Clear Vision
It's critical for leaders to have and work toward a consistent vision. Communicating and living a compelling vision for individuals, teams, and organizations inspires people to reach further to meet their own dreams.

Benjamin Banneker, a free Black man, was largely self-educated in astronomy and mathematics. At a time when many white Americans denigrated Black intelligence and ingenuity, Banneker proved them wrong and used his fame to promote his vision of opportunities for other African Americans. At 22 he demonstrated his intellect by carving a functioning wooden clock. He recorded movements of stars and planets, thereby predicting a 1789 eclipse. He helped complete the survey for the city of Washington, DC in 1791.
He wrote and published the first scientific book and almanac by an African American—Pennsylvania, Delaware, Maryland, and Virginia Almanack and Ephemeris—which sold throughout the US and Europe, earning Banneker international acclaim.
Early in the racial equality struggle, he reprinted anti-slavery material, and corresponded with Thomas Jefferson, seeking his influence in uplifting African Americans. Upon his death at 75, his 53-year-old handmade wooden clock still kept accurate time.
QUOTE: "Never abandon your vision. Keep reaching to further your dreams."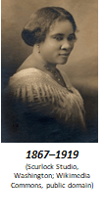 Madam C. J. Walker, American entrepreneur, philanthropist, and political and social activist. Born Sarah Breedlove, she became America's first female self-made millionaire after turning her African American hair care company into an empire. During the Jim Crow era, she envisioned financial independence for African American businesswomen, so she opened her own manufacturing facility and created a large network of licensed sales agents, employing over 40,000 men and women across the US, Caribbean, and Central America.
QUOTE: "Perseverance is my motto."

2. Coaching Others
Somebody helped you. It's a leader's obligation to help others—to help unlock the potential within people. It's not what they know and do today—it's what they "could do." Even the greatest athletes find value in continued coaching to take them to the next level.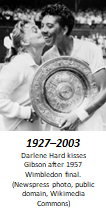 Althea Neale Gibson, American tennis player, professional golfer, and among the first athletes to cross the color line of international tennis, became the first African American to win a Grand Slam title (1956 French Championships). She won both Wimbledon and the US Open (1957, 1958). In 1972 she began running Pepsi Cola's national mobile tennis project, bringing portable nets and equipment to the underprivileged in major cities.
Gibson ran multiple clinics and tennis outreach programs over the next three decades, coaching numerous rising competitors. She influenced many others like Venus Williams: "I am honored to have followed in such great footsteps. [She] set the stage for my success, and through players like myself and Serena and many others to come, her legacy will live on."
QUOTE: "No matter what accomplishments you make, somebody helped you."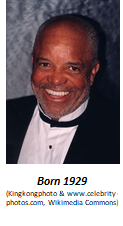 Berry Gordy III, aka Berry Gordy Jr., is an American record executive, songwriter, and film/TV producer. He is best known for founding the Motown record label and subsidiaries, the highest-earning African American business for decades. He was the mastermind behind the Motown sound, a blend of traditional African American harmony and gospel, with an R&B beat.
Gordy coached/developed the majority of great 1960s–1970s R&B performers: Diana Ross and the Supremes, Smokey Robinson and the Miracles, the Marvelettes, Stevie Wonder, Marvin Gaye, the Temptations, and Michael Jackson and the Jackson Five. In 2016, Gordy received the National Medal of Arts from President Obama for "helping to create a trailblazing new sound in American music."
QUOTE: "I have this ability to find this hidden talent in people that sometimes even they didn't know they had."

3. Staying Humble and Grounded
Leadership is having the humility to put what you know into action for the good of others without needing to be recognized for it. It's letting others be in the spotlight, letting them shine for their contributions.
Dorothy Height, "godmother of the women's movement," used her background in education and social work to advance women's rights as a leader in the Young Women's Christian Association (YWCA) and president of the National Council of Negro Women (NCNW) for over 40 years. Her many honors included the Presidential Medal of Freedom (1994) and Congressional Gold Medal (2004).
Throughout the 1960s she organized southern voter registration, northern voter education, and scholarship programs for student civil rights workers. In the 1970s Height helped the NCNW win grants to provide vocational training and assist women in opening businesses. President Obama delivered her eulogy: "She never cared about who got the credit. What she cared about was the cause."
QUOTE: "My mother helped me understand how not to show off what I knew, but how to use it so that others might benefit."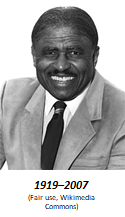 Eddie Robinson Sr., at 22, became head football coach at Grambling State, a historically Black university in Louisiana. At a time when African American players weren't allowed in southern college programs, Robinson built Grambling State into a football powerhouse. His teams were recognized in the 1960s for sending more players into pro football than any school except Notre Dame.
Over 200 of his players competed in the NFL; others joined the Canadian Football League or USFL. Four former players are Pro Football Hall of Famers. Robinson retired in 1997 as the most successful coach in Division 1 history (408-165-15) and was inducted into the College Football Hall of Fame after coaching at Grambling State for 57 years.
A coach and civil rights pioneer, Robinson worked to achieve equality for athletes regardless of race. He turned out thousands of young men who went on to coach, teach, enter business, succeed, and make a difference in society. Coach Robinson always remained humble, crediting his players, family, wife, media, and fans for making the name Eddie Robinson synonymous with the best college football has to offer.
QUOTE: "If some boy I coached writes me a letter or publicly says that our relationship meant something to him, well, that's enough for me."

These trailblazers didn't set out to be leaders in the way most of us in business define leadership, but we can learn from their stories. They knew pursuing their vision, coaching others, and staying humble were key to success. We hope their stories inspire you in your own day-to-day leadership!
This post is co-authored by Delores (Dee) Conway and Alycia Diggs-Chavis. Dee is a much-requested consultant and executive coach, bringing her dynamic personality and contagious enthusiasm to work she loves: improving leaders' performance and company culture. She has deep expertise in working with Senior Leaders in implementing large-scale change initiatives while improving leadership team dynamics using a scientifically proven behavioral approach. She has coached 200+ leaders domestically and internationally across widely varied companies. Dee is an expert leader/facilitator of ALULA's PBL® (Performance-Based Leadership) and Leader-Led Change® methodologies.
Alycia is a dynamic force for positive change, with deep experience in organizational development, executive and leadership coaching, and building high performing teams. She is a proven PMP® certified change agent, who works with senior leaders to build behavior-based high-performance environments focused on accelerating outcomes and achieving business results. Her expertise includes change leadership, process improvement, executive talent development, performance management, and organization design/effectiveness.
PBL® and Leader-Led Change® are registered service marks of CLG (dba ALULA).
PMP® is a registered trademark of the Project Management Institute, Inc.